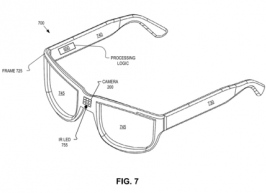 Bosch Sensortec has taken the power consumption of an inertial measurement unit below 1mA with a view to gaining design wins in wearable equipment.
Bosch Sensortec has produced a 6-axis inertial measurement unit (IMU) that consumes less than 1mA and has a packaged size of 2.5mm by 3.0mm by 0.8 mm. This compares with Bosch's BMI055 which consumes more than 5mA and has a package size of 3mm by 4.5mm by 0.95mm.
BMI160 Inertial Measurement Unit (IMU) integrates a 16-bit 3-axis, low-g accelerometer and a 3-axis gyroscope and has been designed for always-on 6-axis and 9-axis applications in smart phones, tablets, wearable devices, remote controls, game controllers, head-mounted devices and toys. It can also serve as an input to 9-axis sensor fusion computation.
The part is available in a 14-pin 2.5 × 3.0 × 0.8 mm3 LGA package. When the accelerometer and gyroscope are in full operation mode, the typical current consumption is 950µA, best in class by a factor of two, Bosch claims.
The BMI160 can use an external geomagnetic sensor to synchronize the inertial accelerometer and gyroscope sensor data for applications requiring exact, low latency 9-axis sensor data fusion.
Additional sensors such as geomagnetic or pressure sensors can be connected as slaves via a secondary I2C interface. In this configuration, the BMI160 controls data acquisition of the external sensorwith all sensor data being stored in the BMI160's built-in FIFO. With the secondary interface configured as a high-speed SPI interface and connected to camera module, BMI160 also supports optical image stabilization.
A built in power management unit can put the gyroscope to sleep in a fast startup mode so that it can be woken up by motion in the accelerometer. An interrupt engine can be programmed for any- or no-motion detection, for tap or double tap sensing, orientation detection, free-fall or shock events. Bosch asserts that the BMI160 is Android 4.4 (KitKat) and Windows 8.1 compliant.
The BMI160 is available in sample quantities for some customers but not for others. Customers who are allowed to receive the samples are described as "key development customers."
"Current battery limitations in devices such as smart watches, augmented reality glasses and wearable devices are restricting the adoption of more sophisticated applications which need to be continuously powered," said Jeanne Forget, marketing director of Bosch Sensortec, in a statement.